F.A.M.E Show NY
There's so much I want to share with you guys; wedding thoughts, fashion industry life, influencers lifestyle, just so much, but before we dive into all that, I wanted to recap my first day at FAME show at Javitz Center; in New York City. I think my that was a run-on sentence, but whatevs, let's just YOLO for today.
FAME is a tradeshow that showcases fun, fresh, and cool trends. It's a one-stop shopping destination where retailers (and bloggers like myself) discover ready-to-wear young contemporary and trend-driven fashion for women. AND BOY! Did I discover some amazing trends and fashion. If we're friends on Instagram then you already got a glimpse of all the trends and excitement at FAME.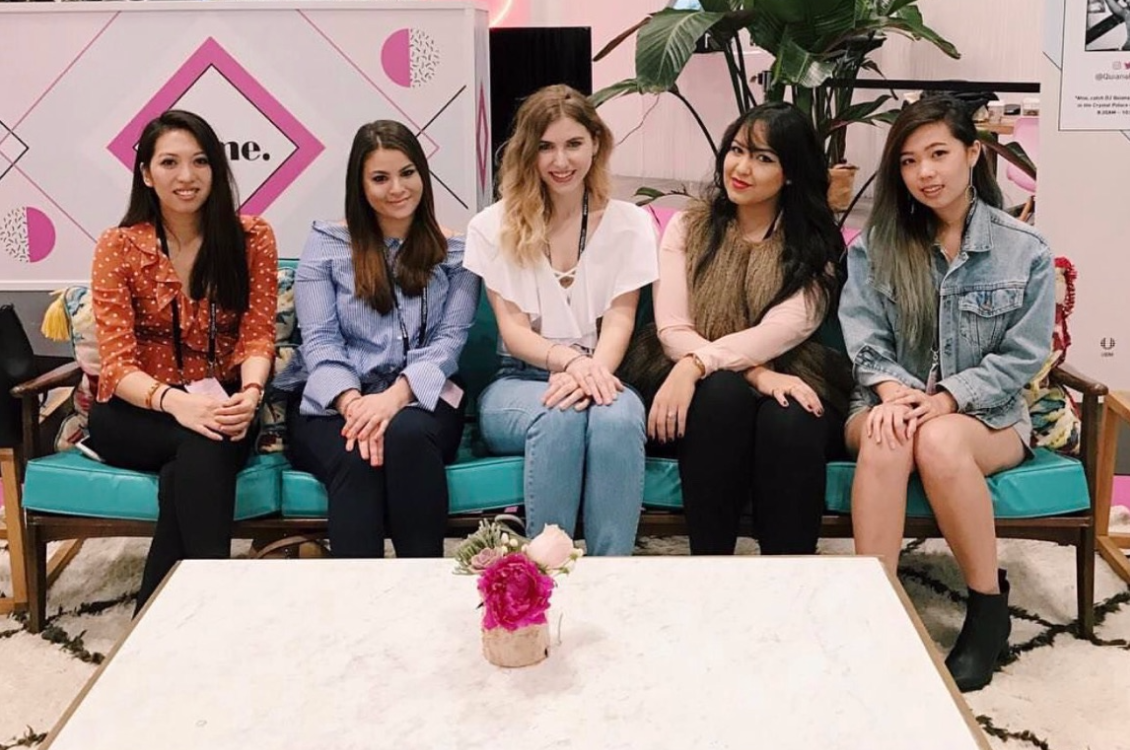 FAME, MODA, and Accessories Show was a 3-day event that took place last weekend. There were soooo many designers, retailers, and overall amazing energy. I didn't want to leave at all! I'm predicting that the denim trend will trickle into 2018. Patches, ripped denim, and funky designs will be a big hit, and honestly, I can't wait! Some of my favorite brands that I met were BLVD, MOD REF Clothing, Emory Park, and Thread Style. Their stylish, fun, and contemporary designs really attracted me to them. I feel like their styles were so ME and stuff I would wear on the regular. Check below for some of my favorite pieces form BLVD. Need I mention that BLVD is from Los Angeles! You guy already know how much I love LA! Like I'm already ready to go back. And until I get back to the West Coast, these styles will keep me happy in the East.
Another great brand I met at the FAME Show was Emory Park Clothing. They had come current trends happening on their latest line. Ripped holes, patched roses, and of course, DENIM! Check out some of my favorite pieces from their line (images is from their Instagram, make sure to follow them!) And are we shocked that they're from LA? I'm so serious, if I can convince Rady that we belong in the West Coast, my life would be set! They say NY is the Fashion Capital, but that LA vibe is calling my name. More and more everyday...
The images of me were taken by Photographer Adrian Cabrero. He captured the my style so perfectly, thanks for being so awesome Adrian! Check out his site here http://photo.adriancabrero.nyc
What's great about the FAME Show is that there were so much great entertainment. There was a fun DJ, cocktail party, artists, cotton candy, and food!! All that mixed with fashion trends made the most perfect weekend. I can't wait to relive this again next year! Check out images below for more on the event. Thank you for reading this post, hope to catch you guys on the next one! Love you!